2023 Undergraduate Scholarship: Braden Lensing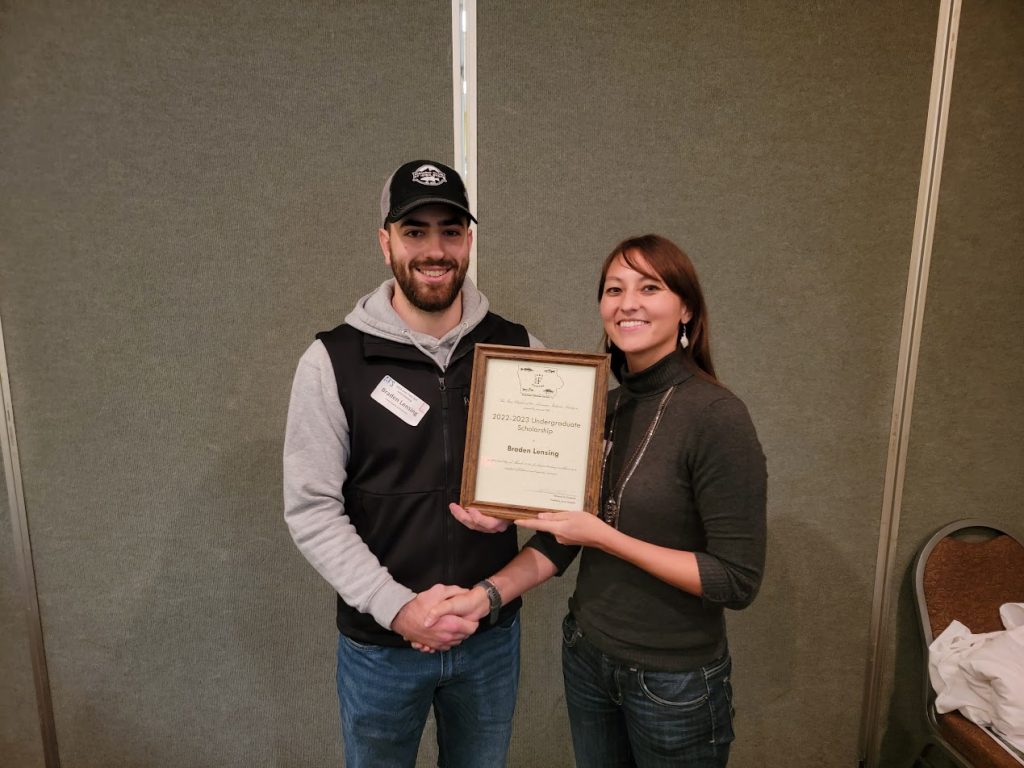 The 2023 Undergraduate Scholarship was presented to Braden Lensing, Iowa State University.
The purpose of this award is to recognize an up-and-coming fisheries undergraduate based on academic and work merit. Our winner is Braden Lensing, a senior in Animal Ecology (Fisheries and Aquatic Sciences) at Iowa State University.
Braden also has an AAS in Natural Resources Management from Hawkeye College in Waterloo, and he has several seasons of work experience under his belt with both Iowa DNR and Winneshiek County Conservation Board. He is an active member of the Iowa State University student subunit, as well as a member of the fishing club and of the Iowa Chapter.
Braden is graduating this May and looking toward graduate school. He hopes to eventually lead a team as a district fisheries biologist. Braden will receive $500 from the chapter and free registration at next year's meeting to support his continued professional development. Congrats, Braden!